Business 4 Sale
Business Owners - we can help you sell your business.
Hello I am Bob Moore - President of Cash Financial Services, Inc.
For over thirty years, we have been helping businesses with commercial financing, equipment financing and accounts receivables financing.
For more information please visit http://realestatefinancing.gobot.com
Listing your Business for Sale
My Father was in the insurance and real estate business and I am third generation Banker. I had my insurance and real estate license at age 18, however I do not sell insurance or real estate.
We provide commercial financing and as a service to our clients, we can act as your Broker to try to sell your business.
There is no up-front fees. If we arrange a buyer for your business then we get a commission.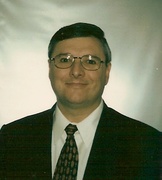 Bob Moore
Next step is to click onto the Listing Agreement